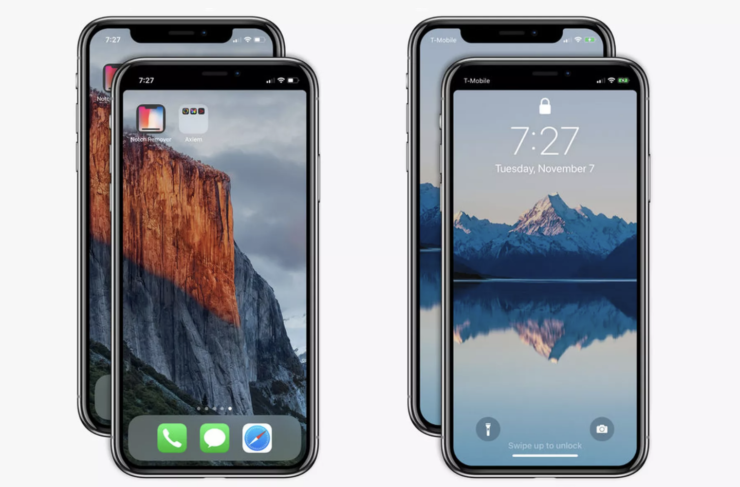 While the iPhone X is getting strong reviews, many fans are not happy about the notch, the big obstructing bezel on the top of the display which houses the cameras, sensors and speaker. But for those of you who can't seem to adjust, there is now an app you can download to make the adjustment easier.
The app is called Notch Remover, and like its name, it removes the unsightly notch. Now, it doesn't actually remove the notch or the functionality of it, but it hides it under a black bar that you save as wallpapers. I couldn't find any confirmation, but it seems like this app would only apply to the home screen and lock screen.
Still, if you hate the notch that much, it's not a bad idea to spend $0.99 on an app to try and mask it. After all, you just spent $999 on the phone itself, what's another buck?
[ TheVerge ]