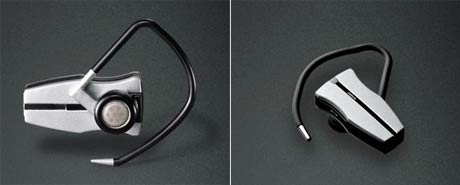 By David Ponce
We've written about Jacon Jensen before. The dude has an eye for design, that's for sure, and he applies his talent to all sorts of products, like doorbells and wireless phones. This time, it's a Jabra Bluetooth headset, the JX10.
Yeah, yeah, it's been out for a bit, but we missed it, and we thought you should see it. It takes a name like Jacob Jensen to take what other manufacturers are selling for $70, and charge $180 for it. That said, the features are solid, and if you've got that kind of cash, why not buy the best looking Bluetooth headset around?
Come inside for more pictures and a feature list.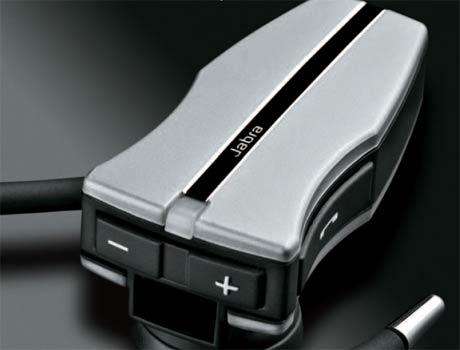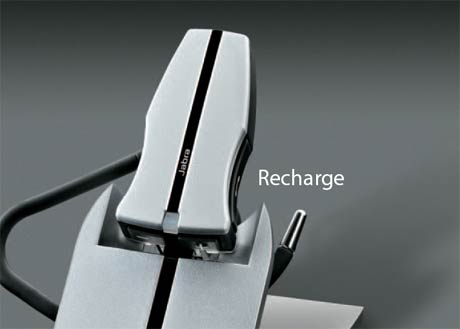 ? Less than 1/3 oz
? Size: L: 11/2 x W: 3/4 x D: 3/4 inches
? Digital sound enhancement via DSP technology
? One-touch pairing button
? Optional charging from PC via USB
? Complete with desktop charging cradle and carry pouch
? Up to 6 hours talk time and up to 200 hours standby
? Multi-colored LED light indicator for status on Bluetooth, battery and charging
? 2 different wearing styles ? with or without the earhook
? Easy accessible volume control
? Answer/end call
? Voice dial*
? Last-number redial*
? Reject call*
? Call hold/call wait*
? Bluetooth 1.2 supporting headset and hands-free profile
[Jabra JX10] VIA [Fosfor Gadgets]