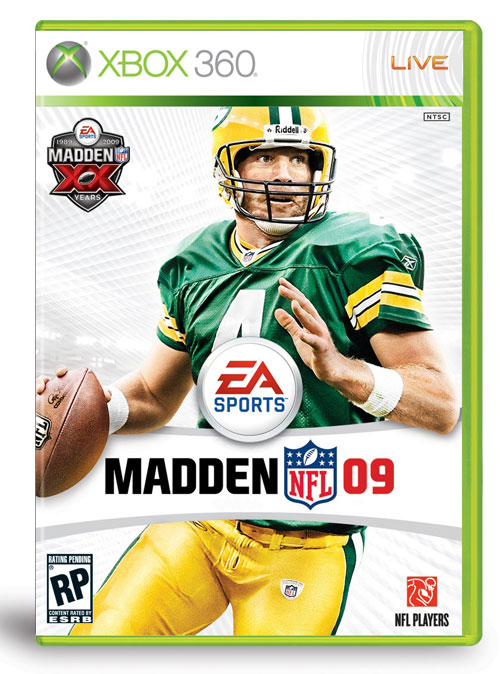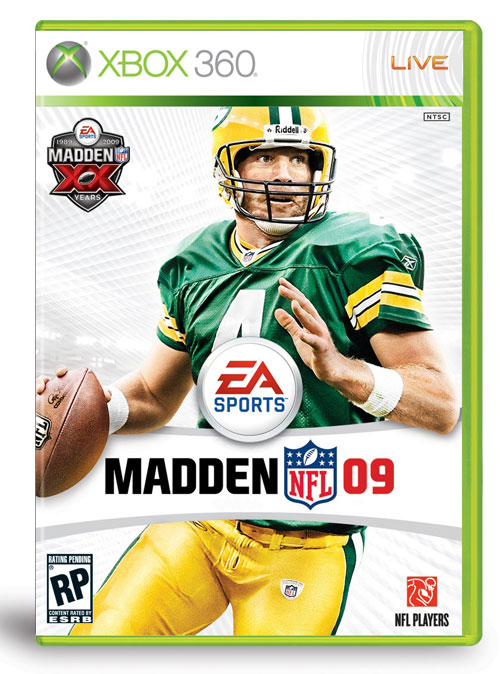 This post is syndicated with permission from Gadgetoholic.com
Personally, I've never been a big fan of sports games on the PC or consoles. I have always leaned more towards games that had stuff that you can do in real life — like shooting zombies or racing cars at 250 miles an hour downtown with cops chasing you. Despite my gaming preferences EA's Madden NFL is one of the biggest franchises of any type to ever hit a game console.
Today marks the launch of EA's Madden NFL 09, and this year's version marks the 20-year anniversary of the Madden NFL franchise. EA says that the Madden NFL 09 assesses your skills and adjusts the gameplay to keep the experience fun and challenging as you get better. The constantly adjusting difficulty also means that the veteran players can play with the inexperienced without new players getting spanked too badly.
The cover athlete for Madden NFL 09 is Brett Favre before his trade from the Packers to the New York Jets. The trade meant that EA had to go back and print a new package for the game. That fact leaves me wondering if any of the NFL 09 games made it into the wild with Brett Favre still in his Packers uniform. If they did, those copies should be worth money to collectors.
Via [ Gadgetoholic ]