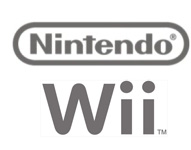 By Andrew Liszewski
While I own a variety of gaming consoles, I have to admit that deep down I'm a Nintendo fanboy. As a result I've been eagerly following the development of their next console the 'Revolution' for some time now. And like a lot of people I've been patiently awaiting the 2006 E3 show for some solid information including what the 'Revolution' will really be called.
Well the mystery is over as Nintendo officially announced the name of their next-gen gaming system and from this day on it will be known as the Nintendo Wii. (Pronounced 'wee'.) It's obvious Nintendo is really trying to do something different these days in terms of gaming and with a name like Wii their next console will definitely stand out.
Head on over to Nintendo.com to read more about the announcement.