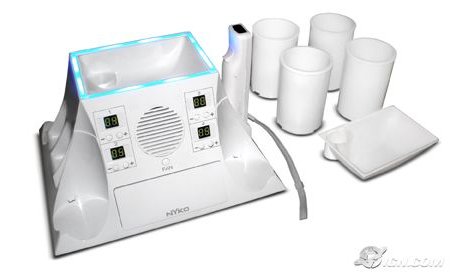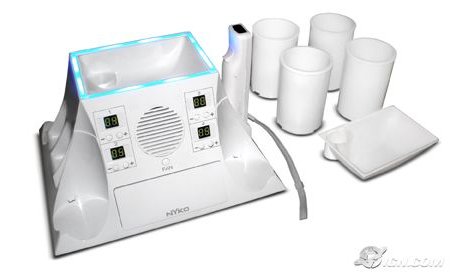 By David Ponce
The Wii is meant to be a party hub. Everyone gets drunk and hurls Wiimotes at their plasmas. That kind of party, you know? And at E3, Nyko announced it was taking the Wii's party functionality seriously by releasing the Wii Party Station.
It boasts a base station that offers slots for a quartet of Wiimotes, a storage drawer to stow away your Nunchucks when not in use, a cooling fan, 4 freeze-able cup holders, a center bowl to hold your Doritos, and 4 numeric LED displays to keep track of group scoring
It'll be $25, but there's no product page yet.
VIA [ UberGizmo ]