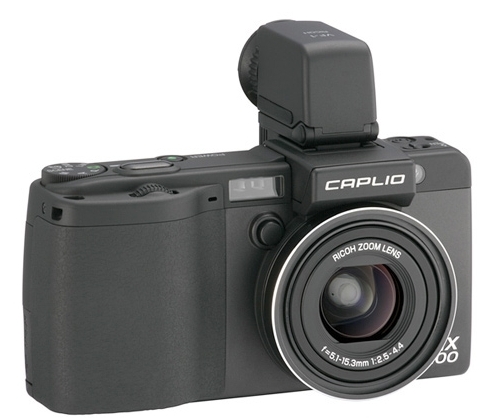 By Andrew Levine
Earlier this week Ricoh introduced their new compact prosumer camera the 'Ricoh GX100', taking design cues from their critically acclaimed 'Ricoh GR Digital'. They have added a fast f/2.5-4.4, to take pictures in lower light and a 24-72mm wide angle zoom lens with a macro mode enabling the user to focus in on a subject 1cm away. It packs a 10MP CCD sensor and is all packed in a body 2.5cm deep.
In addition to this, Ricoh has implemented the worlds first removable electronic viewfinder, giving full frame coverage, perfect for pesky sunny days or getting that old nostalgic feeling of taking a picture without holding the camera 6 inches from your face.
It'll be available at the end of April for about $785.
[ Caplio GX100 ]