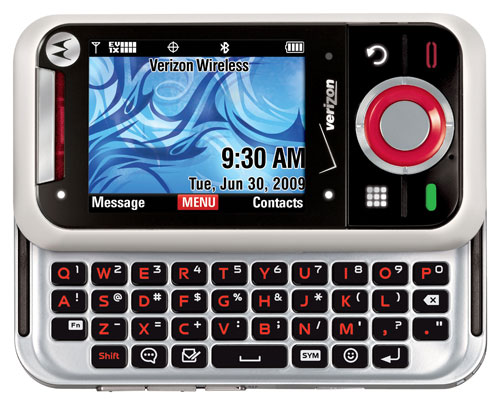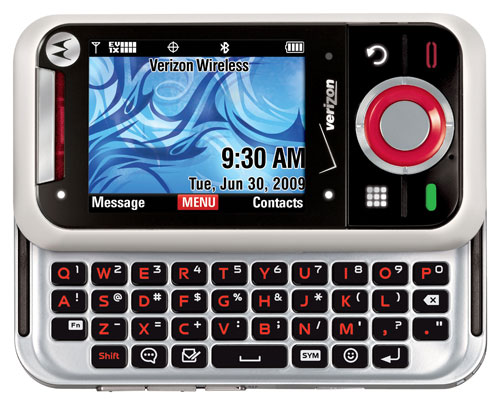 By Shane McGlaun
I'm not a particularly heavy texter myself, but my wife is. I am here to tell you that when the wife or significant other likes to text, you will be answering lots of them and becoming much more of a texter than you might want. You may as well get a decent texting phone and make it easier on yourself.
Verizon Wireless has announced a new text optimized mobile phone from Motorola called the Rival. The device is a boxy slider design that has a full QWERTY keyboard. The handset comes in silver or purple colors and has a touch dial-pad (whatever that is). Messages are organized by contact and displayed in a chat format.
The QWERTY keyboard is backlit and the device can hold 500 texts in the inbox and outbox. Storage can be upped to 8GB via a microSDHC card. The Rival supports VZ Navigator, Visual voice mail, and V CAST music. The Rival is available now for $99.99 after $50 mail-in rebate. That's as much as the iPhone 3G over at AT&T.
[ Verizon ]