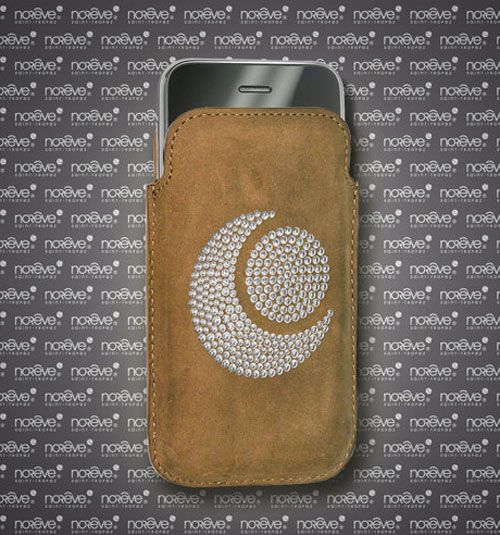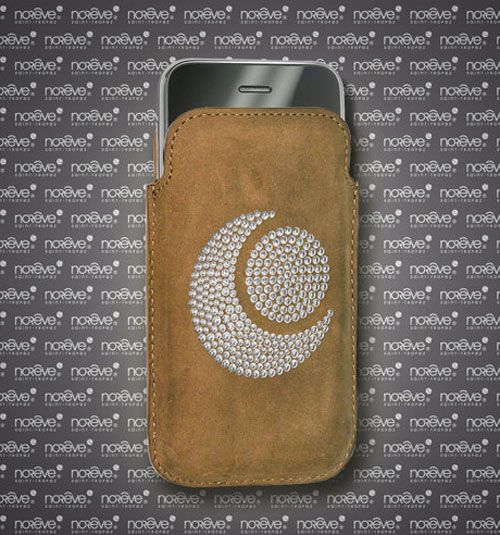 This post is syndicated with permission from Gadgetoholic.com
Over the years, I have seen some strange gadgets that are designed for the exceptionally wealthy geek. Things like cell phones that sell for $17,000 or gold plated iPods. These types of gadgets are meant for only one thing — to show how fabulously wealthy their owners are. Personally, if I were fabulously wealthy I would opt for exotic sports cars.
For the wealthy geek that wants a new iPhone 3G — but feels the need to be sure people understand he could have a much more expensive phone — might want to opt for the Noreve iPhone Diamond leather case. The diamond case retails for $14,990 and is available in 12 different colors.
The case is made from leather and has cut outs for the controls and camera of the iPhone. The iPhone slips into the case like a sleeve. Where the expense of the case comes in is the 272 brilliant cut diamonds on the front of the case. Each of the diamonds is between 18 and 22 points and of VS quality and G color. The total diamond weight is 6.8 Karats.
Via [ Gadgetoholic ]