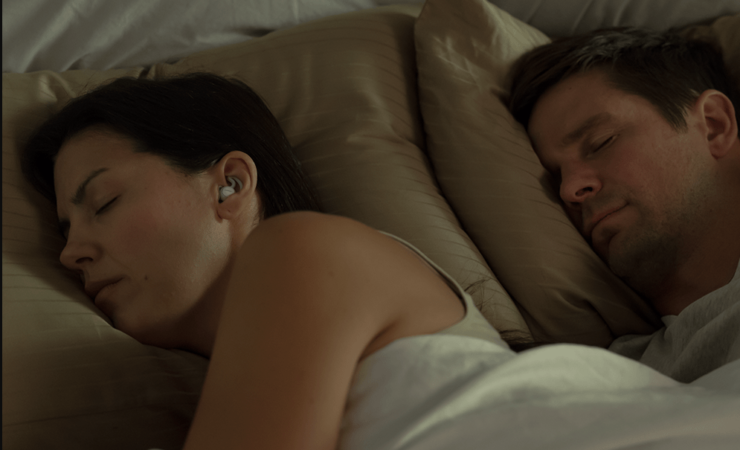 Bose is trying to make it easier for people with sleep difficulties with their newest offering, the Bose Sleepbuds. They are designed to work like modern ear plugs, blocking out as much sound as possible while maintaining comfortability and have a few tricks to hopefully make catching some ZZZ's easier.
Unlike traditional ear plugs, the Sleepbuds can play soothing noises in two different styles; one for drowning out noises, and another for relaxation. These sounds are also built-in, so you don't need to worry about streaming from your phone all night. There's even an alarm feature to wake you up without disturbing your partner, or the vagabond that snuck into your bed.
Unfortunately, there's no way to add other audio, so you're stuck with the built-in sounds. And despite Bose being known for their noise-cancelling features in the headphones, it seems the Sleepbuds don't include this feature at all, most likely due to size constraints.
Bose is selling the Sleepbuds though Indiegogo, and a pair will set you back $175 and should ship in February 2018.
Hit the jump to see Bose's pitch video for the Sleepbuds.
[ Indiegogo ]