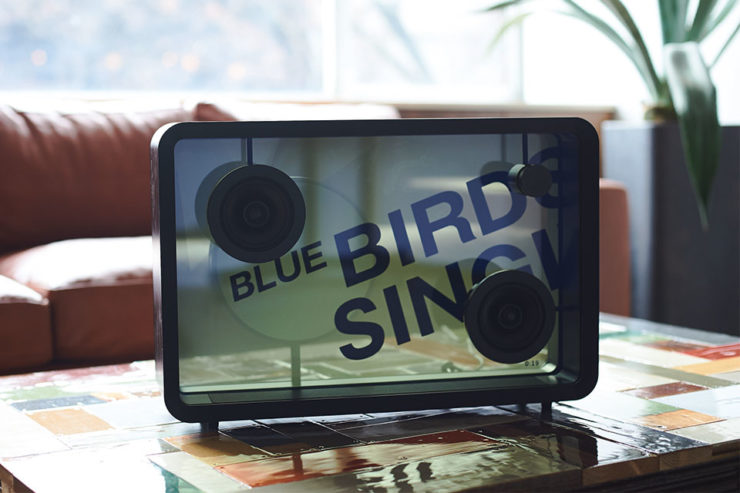 Imagine if your speaker could display the lyrics for your favorite playlist. Okay, it's an odd thought, but once you see the way the Cotodama Speaker shows lyrics through its clear display, you'll wish you could add it to your setup.
The Cotodama is a speaker that uses dual 20W speakers as well as passive radiators to produce a high-quality sound. But, the main feature is its 22-inch transparent LCD display which will show lyrics to songs that it obtains through SyncPower, which has a database of over 2 million song lyrics.
Unfortunately, if a song doesn't have lyrics on this service, than there's no way to add them. But something tells me the price is a bigger holdback, as each hand crafted unit will set you back $4500.
So, as cool as it looks, you might have to settle for a Bose speaker.
Hit the jump to see a video of the Cotodama in action.
[ Cotodama ]