Natural sound amplifiers for iPhone are a dime a dozen, each with different style and audio performance. To offer audiophiles an intimate listening experience from an esthetically appealing horn passive speaker, Chino has launched the Legato iPhone dock. A truly elegant accessory for your home, the Legato passive speaker is compatible with iPhone 4 and upwards and is sculpted to deliver acoustic perfection without the use of electricity.
Handmade from ash hardwood, the Legato passive speaker starts playing melodious sounds as soon as the iPhone is docked next to its horn and music is played through it. The iPhone speaker can amplify the sound to up to 6 decibels by allowing the sound waves to pass through its wooden horn most organically.
Measuring 20 x 17 x 20cm, the Chino Legato passive horn speaker weighs only 400g and is available with a 1.5 meter USB cable. The Passive speaker dock for iPhone is retailing for $249.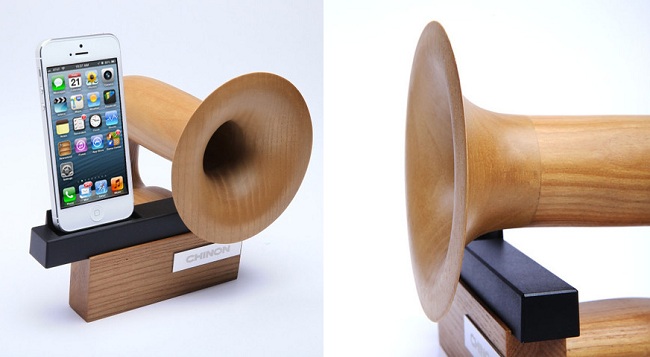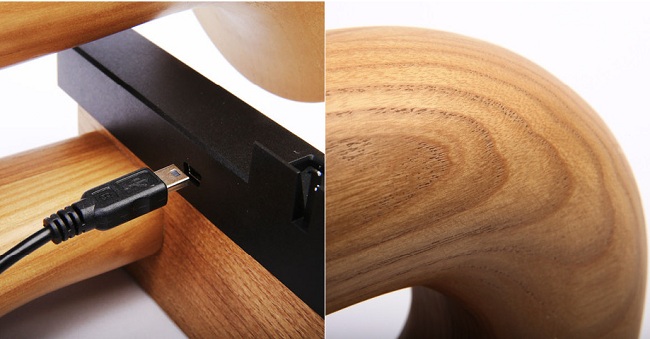 VIA [ Chino Shop ]