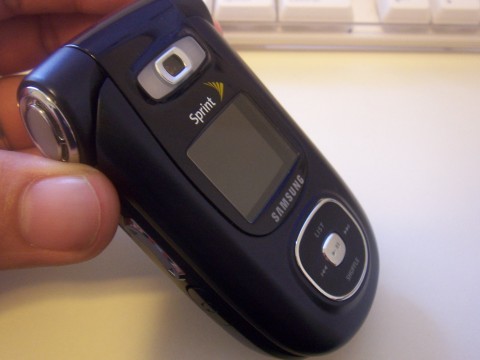 By David Ponce
The summer's here, the skirts are short, and it's finally time to get a new cellphone. If you're not feeling like giving everyone's favorite new MVNO, Helio, a shot, well, you should know there's plenty of fish in the sea. One such big fish is Sprint, and the guys over at GearLive gave their flagship phone, the Samsung MM-A920, a thorough review.
Long story short, the phone's a winner, the service is 'spensive. They were particularly impressed by one feature called VoiceSignal.
VoiceSignal is more than just for dialing contacts, you can make voice requests for battery life, signal strength, and even to launch programs. Good stuff.
However, the 15fps video clips (pretty good) taken with the phone are limited to 30 seconds (pretty bad).
Wanna get more deets (who says "deets" anymore?), head on over to GearLive.