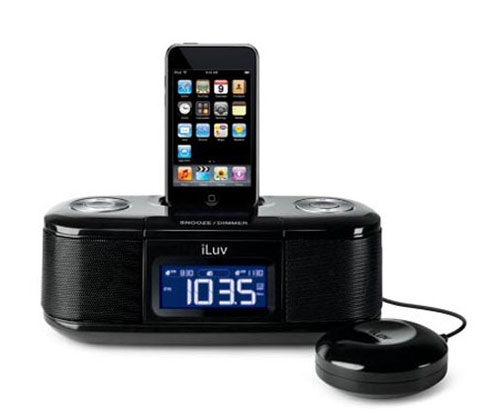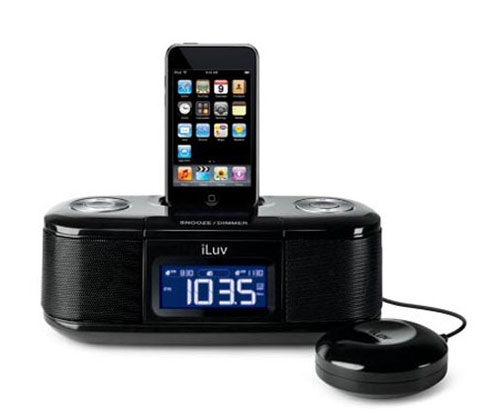 By Shane McGlaun
The iPod is the most successful and popular digital music player by a huge margin. With the raging popularity of the iPod a world of accessories are available from speaker systems to car chargers and all sorts of gear in between. iLuv is one of the makers of many accessories for the players.
iLuv has announced its latest iPod alarm clock that is compatible with all dockable iPods and with any other DAP using a 3.5mm headphone jack. The clock is called the iMM153 desktop alarm clock with bed shaker. The clock is offered in black, white, blue, and pink colors.
With the iPod docked users can wake to FM radio, iPod music, a buzzer, or the included bed shaker. The FM tuner uses PLL digital tuning technology and has ten programmable presets for your favorite stations. The clock LCD can also be dimmed through ten steps for comfort.
[ iLuv ]