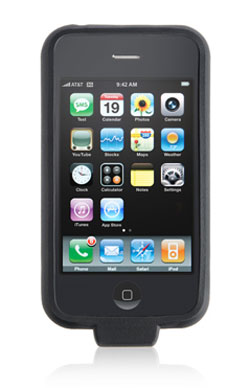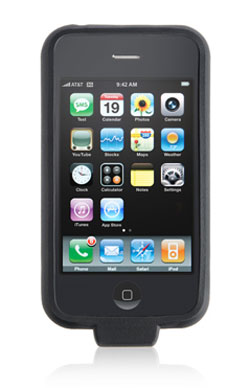 By Shane McGlaun
I hate to have to plug my iPhone in to charge. My wife keeps my office as dark as a cave to shave five cents off our electric bill so I usually can't see where to plug my iPhone in. After over a year of use the charge port is rather lose as well. I really want an iPhone with something like the Pre Touchstone charger.
Today I got my wish with a new product form WildCharge for the iPhone that allows Pre-like charging by just sitting the iPhone down. The good news is that the charge system works on any iPhone from the original to the new 3GS.
The WildCharge Skin is a durable form fitting case that can protect the iPhone from drops and has a little part on the inside that plugs into the charge port of the phone. Then all you need to do is sit the phone on the WildCharger Pad to get power to your phone. The skin is available for $34.99 and a kit with the skin and the charge pad is about $80. The only downside I can see is that it appears you have to remove the case to synchronize your phone.
[ WildCharge ]