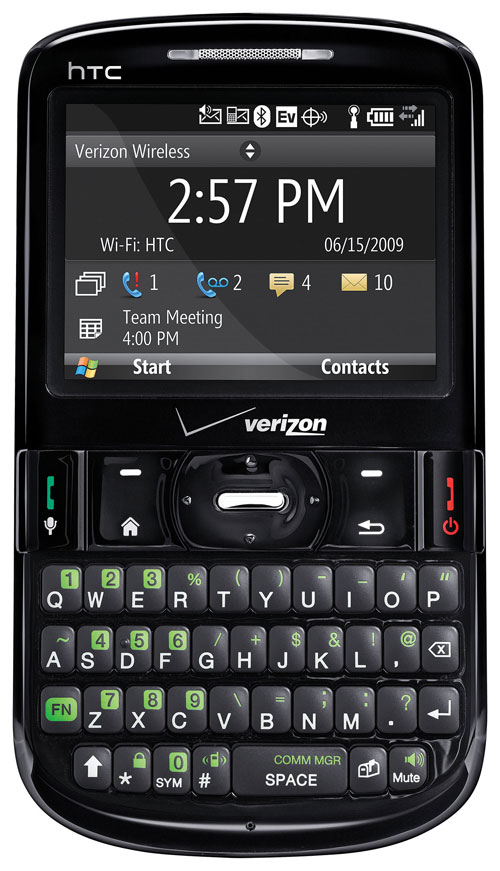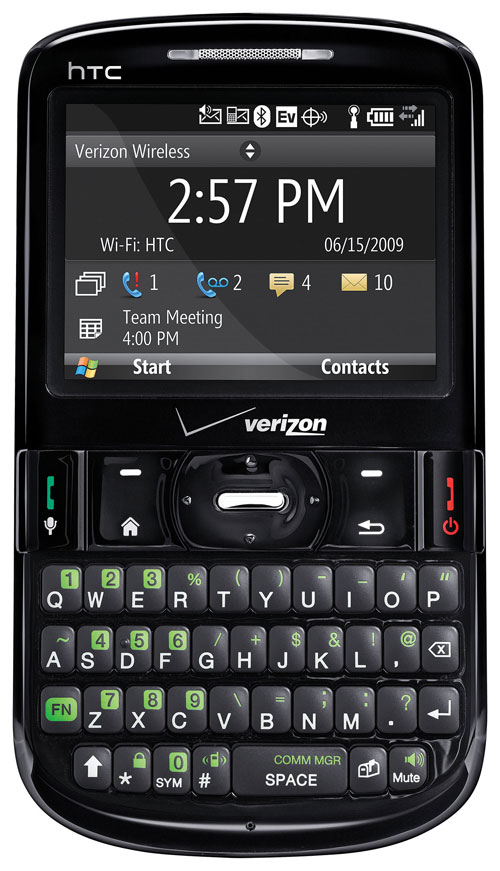 By Shane McGlaun
HTC makes some of the most desirable smartphones on the market. In fact, it was the company that made the first Android-powered smartphone to hit the U.S. market — the T-mobile G1. HTC had an event this week where it introduced its Hero smartphone and now it has unveiled another phone bound for the States.
Verizon Wireless will be getting the HTC Ozone smartphone. The easy to use smartphone has a bargain price of $49.99 after a $70 mail-in rebate and new contract. Features of the phone include a QWERTY keyboard and multiple connectivity options.
The device will work on the Verizon 3G network and offers Wi-Fi connectivity as well. Ozone supports VZ Navigator, Visual Voice Mail, Email, and IM. Power for the Ozone comes from a 1500 mAh battery. The Ozone can be ordered online starting on June 29 and will be in stores on July 13.
[ Verizon Wireless ]